Sale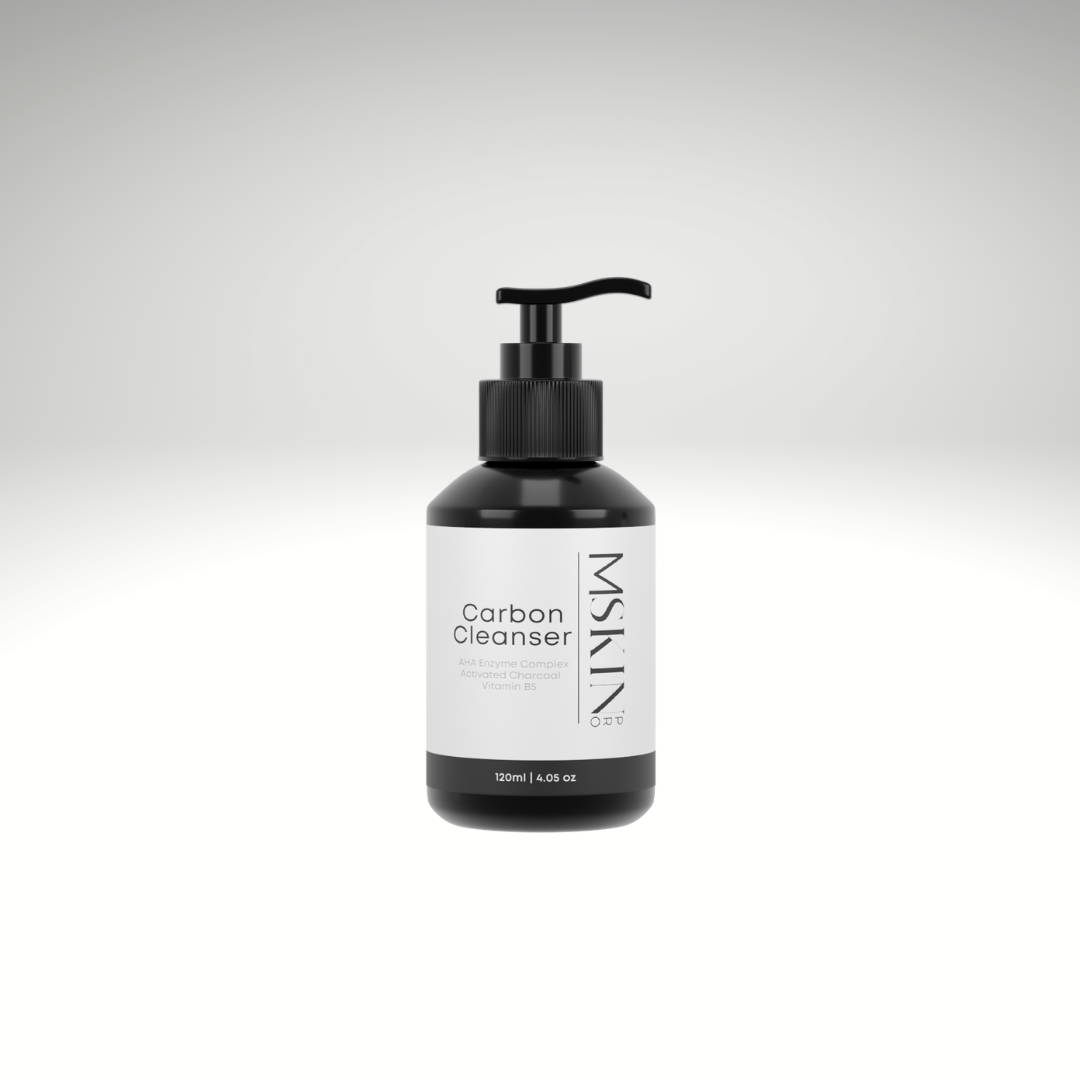 Skin type: Oily, Acneic, ALL
Exceptional foaming, black viscous gel with elegant slip factor thoroughly cleanses skin without impairing the sensitive barrier.
Organic exfoliating fruit extracts decongest pores whilst the charcoal entraps toxins for ultimate skin purification. Leaves skin feeling super clean & supple, not tight & dry. Sulphate & paraben FREE
How to use: Emulsify 2-3 pea size with water & lather onto face. Rinse well
• Activated Charcoal – Due to its porous nature, has the ability to attract oil & dirt lodged in pores. This eliminates congestion, prevents bacteria & clears inflammation. Binds 200 X more oil than any other ingredient.
• Exfoliants – Organic Sugar Cane, Bilberry, Sugar Maple, Orange Peel, Lemon Peel, Cranberry Extracts (50% AHA – Lactic, Glycolic, Tartaric, Malic, Citric Compound)
Enzymatic conditioning media of naturally derived acids that aid pore decongestion, refine wrinkles, pigment & other signs of aging skin with moisturising properties
• D-Panthenol – Vitamin B5
Vital nourishment that adds moisture & maintains strength of barrier function
Anti-inflammatory – calming atopic skin disorders by reducing oxidative stress & environmental toxins
Smoothes roughness, irritation & fine lines
Revitalises cells helping to defy the ageing process
Regulates moisture levels – over active sebaceous activity slowed – hydration levels restored
Nutrients promote luminous, even toned skin by managing healthy levels of fibroblasts, prolific in skins connective tissue

• Organic Aloe Vera –Potent anti-inflammatory that assists wound healing by improving blood circulation through the area and preventing cell death around a wound
Research indicates that aloe gel has properties that are harmful to certain types of bacteria and fungi
• Anti-inflammatories - Lavender, Chamomile
• Anti-bacterial - Tea Tree Oil
• Skin Softener – Hydrolysed Wheat Protein
Water, Cocamidopropyl Betaine, Decyl Glucoside, Lauryl Glucoside, Organic Lavender Flower Water, German Chamomile Flower Water, Glycerin, Aloe Vera Juice Extract, Organic Sugar Cane Extract, Organic Bilberry Fruit Extract, Organic Sugar Maple Extract, Organic Orange Peel Extract, Organic Lemon Peel Extract, Organic Cranberry Fruit Extract, Hydrolyzed Wheat Protein, Pro Vitamin B5, Activated Charcoal, Tea Tree Leaf Oil, Sclerotium Gum, Lecithin, Xanthan Gum, Pullulan, Phenoxyethanol, Ethylhexyglycerin, Sodium Phytate, Spearmint, Peppermint, Litsea